Posted on: May 2, 2020
Migrants future on Responsible Shoulders! Dr. CV Ananda Bose Appointed One Man Commission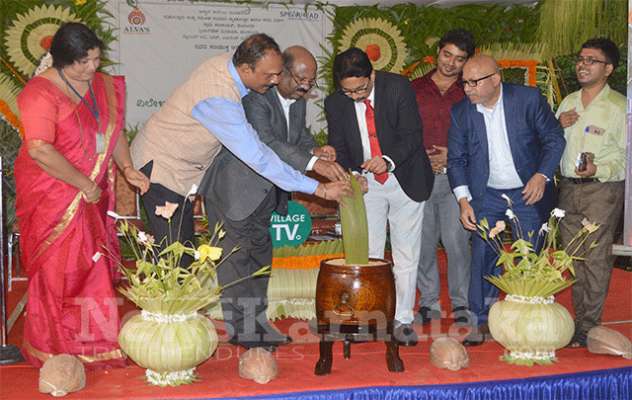 Man of integrity and advocate for Integrated spiritual approach towards all religions and humanity, Dr. CV Ananda Bose, the IAS veteran with several laurels on relentless pursuit for the welfare of the toiling mass, is taken charge on May Day to formulate a master plan on the most difficult issue of migrant labour management. Dr. Ananda Bose is known for quick action and instant operations. He had brought out several path breaking achievements in labour welfare front.
New Delhi Report: Dr. CV Ananda Bose , veteran IAS officer and Expert in Labour and Industrial Relations, has been appointed as one man Expert Commission by the contract labour Advisory Board of the Ministry of Labour , Govt. of India , to prepare an action plan for the welfare and development of the migrant labour and contract workers in the context of COVID 19.
Dr. Bose is known for his initiatives in the field of labour and industrial management . He has been the recipient of Global best practice nomination of UN, Principal Secretary ( Labour), Govt. of Kerala, elected Vice President of the standing committee of the Indian Labour Conference. prime mover of joint programmes and projects with the International Labour Organization and prolific writer on Labour and Industrial Relations .
Dr. Bose has a track record of more than 30 years in the field of labour management. Presently Dr. Bose is Principal Advisor to National Heritage Project implemented by Govt. of India through corporates. He has won 31 national and international awards including UN Global Best Practice (4 times), National (Special ) Habitat Award of the Govt of India and the prestigious Jawahar Lal Nehru Fellowship. On May Day, Dr. Bose held detailed discussions with the representatives of Labour Unions, Employers and senior officers of the Ministry of Labour on the short term and long term measures to be taken to mitigate the sufferings of the migrant labour and other workmen.
Dr. CV Ananda Bose has a very unique personality that is inherited from a rich heritage and culture. He is from the small town of Mannanam where great educational and social revolutions in Kerala had originated. Simple personality of Dr. Bose may be all the more happy to engage himself and immerse entirely into the responsibility that is being bestowed on to him. Coming days will witness unprecedented transformations in labour welfare measures in India. Appointment of Dr. Ananda Bose shows the seriousness that the Government of India taken in the most important issue.
Migrant are moving back to their hometowns with lot of experience and skills added with their hard labour in big cities. Taking them in real seriousness and engaging them into the real task can transform Indian Development scenario in total. Dr. Bose will take this into consideration when attempting to compensate the losses in the cities in emerging villages.